GlycanAge is a biological age test paired with expert advice to help guide your wellness.
Overcoming IBS and Focusing on a Healthier Future
Anastasis Tzanis is a scientific nutritionist and yoga teacher. We had a virtual chat with him on his health journey and how he had shifted his health focus and removed IBS symptoms from his life.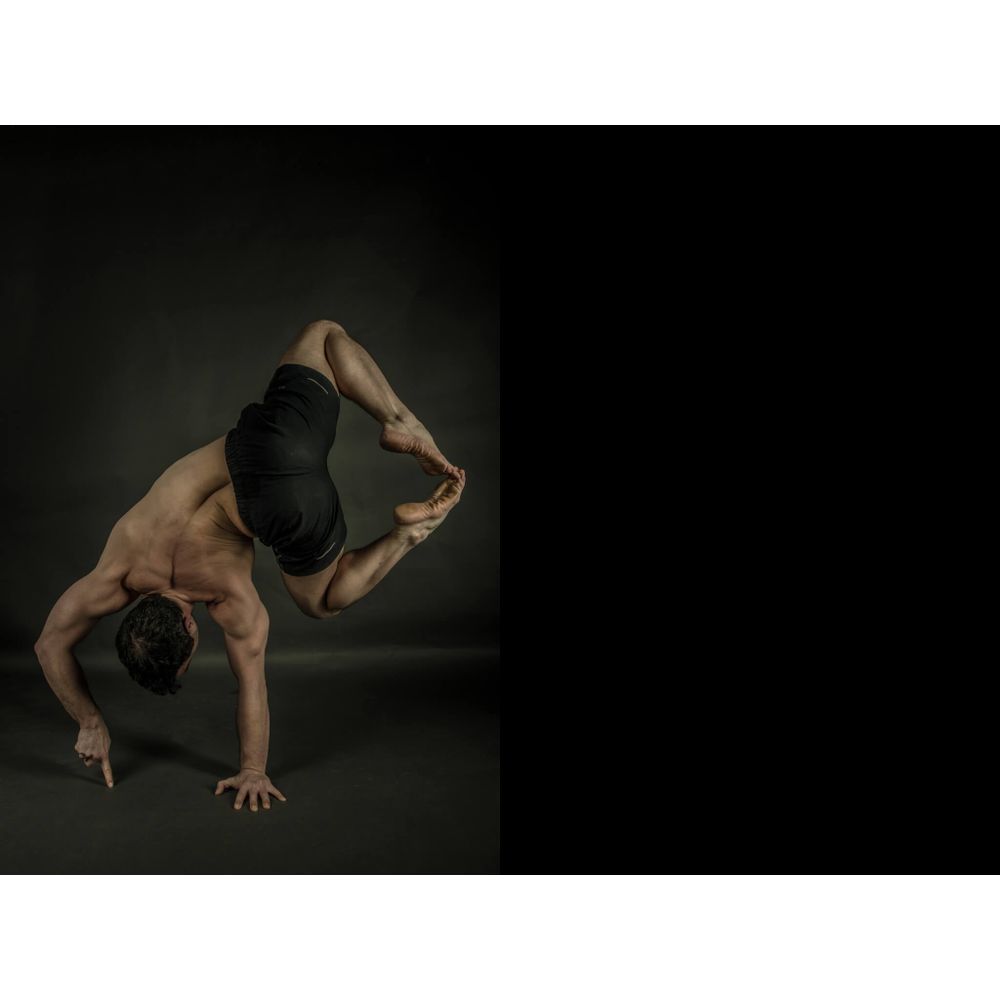 ---
Anastasis Tzanis got his first GlycanAge test result back in 2017 when he was 37 years old. His GlycanAge came back higher at 45. We tested him nearly three years later, at his 40, and he is proud to achieve an impressive improvement by lowering his GlycanAge result down to 28!
Anastasis, can you tell us what kicked off your health awareness journey?
After having surgery, I suffered from Glandular fever post operation which led me to gain weight, and I felt sluggish and quite unhappy in the body I was in.

This started my focus on nutrition, and what I found was that I started cutting out so many different food groups, and though I lost weight, my body still wasn't feeling its best and I started suffering from severe IBS. Ultimately I was only able to eat just five different foods and I was greatly affected for two years of my life.
After realising that testing within the healthcare system, still wasn't getting me better, I worked out that I needed to take my health into my own hands. I researched and looked at how I could test myself, and work out how to tailor solutions to my personal situation. It was then, I decided that I wanted to take more control and do more personalised tests to work out the problem.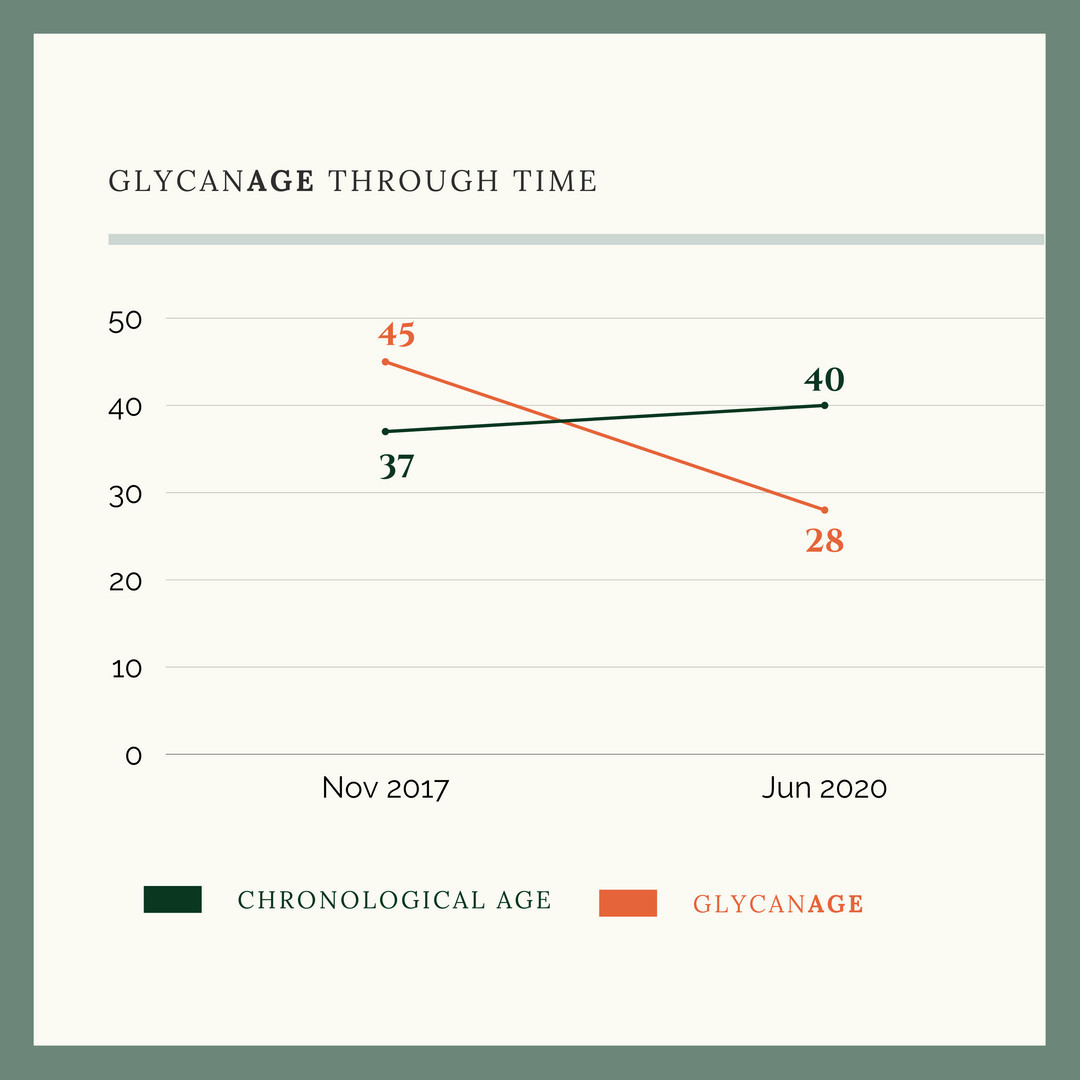 And what were the results?
The first time I got tested my GlycanAge was 7 years older than my actual age. At the time I wasn't eating well enough and it was quite high in fats from nuts and high-fat meat. I was also on a regular fasting regime, which wasn't benefitting me.
After taking the test, it really encouraged me to take a different approach to nutrition and exercise.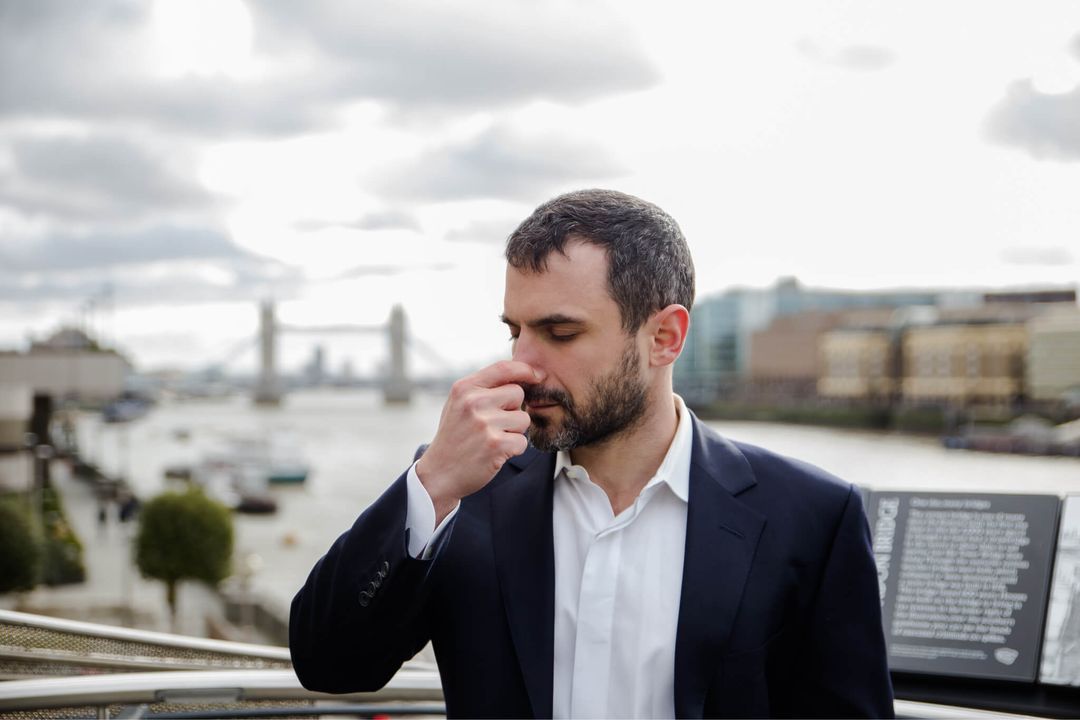 What type of changes did you implement at that point?
I started allowing myself to eat all the food groups instead of removing from them, which provided my body with nutrition. I shifted my diet so that it included lean animal protein and I also increased the variety in fruits low in glycemic index. This was to keep me from having high sugar levels.
I now exercise a regular amount as well but ensuring I don't overdo it. I focus now more on building strength and do around 8 to 12 hours per week of training.
The measurement of my sugar levels has been a key component of understanding how my body is tracking and where it's succeeding and where it needs more work. This includes measuring my Glycans, which is quite different from sugar levels - these are sugars that our body produces through a complex interaction between our genes, past and current environments as well as considering our general lifestyle.
I now also take different tests including serum lipids and yearly in order to ensure that my body is functioning well as it can. However, I find it incredibly important that I feel well within myself too.
This is amazing that you've made such progress - have you had any surprises on your health journey?
I think mentally, the first few years of being unwell and suffering was difficult, but it allowed me to have a good focus on my health now.
Having a lot of tracking measures in place also means I have removed a lot of the temptation of cheating around my diet - which can only be a good thing.
Start or continue your GlycanAge journey
Don't be afraid to reach out to us and ask questions, provide commentary or suggest topics.
Check our latest prices & plans