GlycanAge is a biological age test paired with expert advice to help guide your wellness.
Body MOT: How to Get a Full Health Check
Health screening can be incredibly beneficial and come with a range of advantages. These full body checks can help detect problems before they become a significant issue and can enable you to make a better-informed decision about your overall health.
---
Summary
Getting a full health check can help identify problems you may have before they become a significant issue and give you the knowledge needed for successful ageing.

A health check involves an examination which searches for any possible signs or symptoms of medical conditions. It can also tell whether you are at higher risk of developing certain health problems - like diabetes, heart disease, kidney disease, or a stroke.

There may be some specific tests completed which are based on your biological sex as some conditions are of higher risk depending on your sex. For example, a woman may have a breast exam, osteoporosis screening and cervical screening. Men are often offered a testicular exam, cholesterol test and Abdominal Aortic Aneurysm (AAA) screening.

In the UK, there are a variety of ways to arrange a full body health check. The NHS offers health checks for adults aged 40 to 74 without a pre-existing condition. Many private medical companies also offer in-clinic testing and home testing kits.
Introduction
Health screening can be incredibly beneficial and come with a range of advantages. These full body checks can help detect problems before they become a significant issue and can enable you to make a better-informed decision about your overall health. There are some instances where a health MOT can prevent dangerous complications, such as routine cervical screenings.
It is worth keeping in mind that screenings are not always 100% accurate, so there may be a circumstance when a test shows up with a false negative. Some people also find medical checks cause them anxiety and stress as they are worried it may show there is something wrong. However, when it comes to health, ignorance is not the smartest route, so it is best to be sensible and get checked out.
There are many different ways to get a full health check, and some options may be more accurate than others. This article aims to provide you with the information you need to book your health check and take steps to ensure your body is being monitored through to old age.
What Is A Health Check?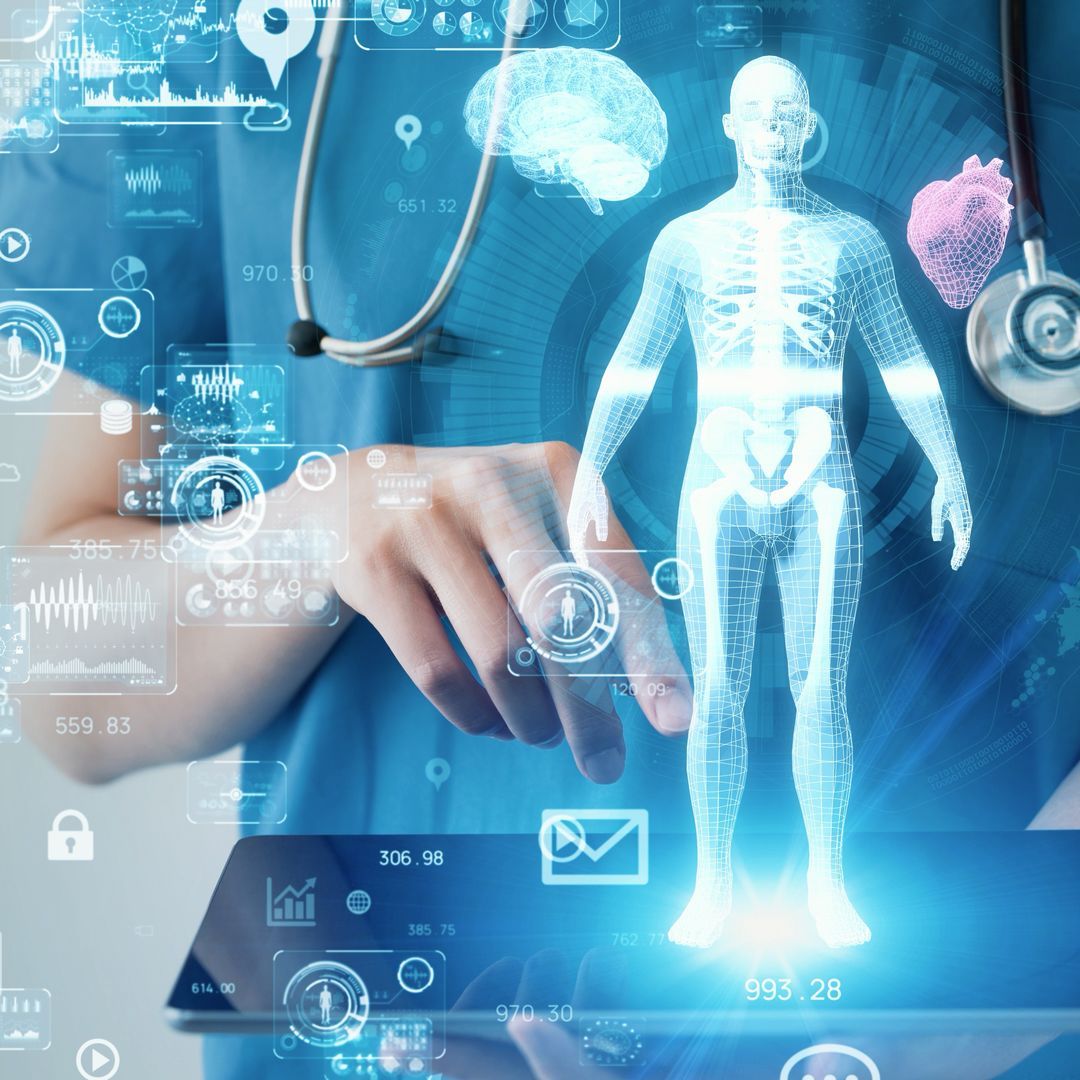 A health check is a physical examination to search for any possible medical signs or symptoms of medical conditions. It can also tell whether you are at higher risk of developing certain health problems such as diabetes, heart disease, kidney disease, or a stroke. If you are over the age of 65, a dementia check may also be included.
The tests will vary depending on the type of health check you have completed. The average full health check will include the following:
Health history – The physician conducting your check will run through your family history to determine if there are any hereditary health concerns. They may also ask questions about your job, relationships, medications, supplements, allergies, and recent surgeries. The department of genetics at Albert Einstein College of Medicine (New York) conducted a study in 2017 that found evidence that variation in late-life decline in physical function is associated with familial longevity. So it is worth looking back at your family health history too.

Vital signs – Taking your blood pressure reading and checking your heart rate and respiratory rate will all be part of the vital sign tests. Depending on your family history, your blood pressure should be checked at least every five years once over the age of 40.

Visual exam – Your general appearance will be checked for any signs of potential conditions. Parts of your body will be looked at, which could visually indicate existing health issues. This could include examining your head, eyes, chest, abdomen, musculoskeletal system (like hands and wrists) and nervous system functions (such as walking and speech).

Physical exams – They will use tools to look into your eyes, ears, nose and throat and listen to your heart and lungs. The physical exams also include parts of your body (such as your abdomen) being touched to feel for abnormalities. Your skin, hair, and nails will also be checked, in addition to your motor functions and reflexes. In some instances, they may suggest your genitalia and rectum be examined.

Laboratory tests – Blood tests are routinely conducted to help detect irregularities in your body that might indicate a larger problem. These tests can include a complete blood count, metabolic panel, diabetes screen, thyroid screen and lipid panel.
During the health check, you may be advised on some lifestyle changes which could help improve your future wellbeing. For example, the Ageing Trajectories of Health: Longitudinal Opportunities and Synergies (ATHLOS) project found that increasing your physical activity can help improve your health in older age. Research has found lifestyle factors such as diet and exercise can hugely impact successful ageing – lowering the risk of many chronic diseases and cognitive decline. Checking your biological age can also help support healthy ageing.
If you are interested in checking your biological age and ensuring you are on the right path to healthy ageing, GlycanAge offers a home testing kit service. Our kits focus on the immune system (glycans on IgG antibodies), which measures chronic low-grade inflammation (sterile inflammation). There are numerous age-related diseases that are associated with changes in glycan, and in some cases, they can be visible decades before the potential disease develops. The GlycanAge biological testing kits can assist in keeping a watchful eye on both your current and future health.
Research published by Frontier in Ageing Neuroscience in October 2021 reported that healthy blood pressure could help our brains be healthy. With regards to our heart rate, there is a positive association between raised resting heart rate (RHR) and all causes of mortality and shorter life expectancy, as Biomed Central reported in July 2020.
The Different Biological Screenings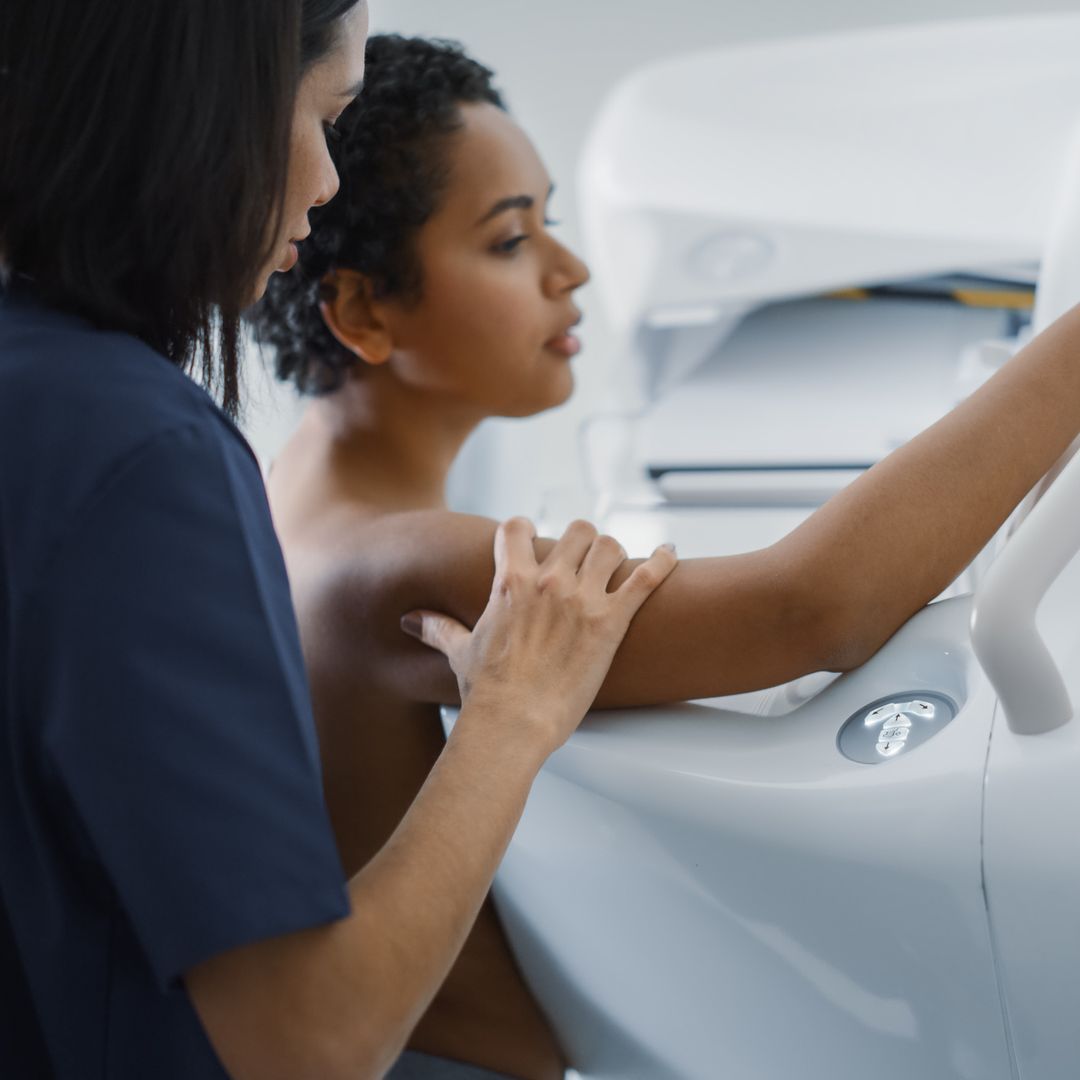 There will be some specific tests completed based on your biological sex. For example, women could be requested to complete the following screening tests:
Breast exam: A breast exam is completed to check for abnormal lumps or signs of breast cancer. The skin texture will also be looked at to see if there is any dimpling, puckering or indentations.

Mammogram: This test entails an X-ray picture of the breast. It is used to look for early signs of breast cancer and sometimes identify a potential risk up to three years before it can be felt.

Cervical screening: Also known as a smear test, cervical screening is used to check the health of the cervix. All women and people with a cervix aged between 25 to 64 should receive routine testing to check for various human papillomavirus HPV.

Pelvic exam: A pelvic exam can be completed with or without a cervical screening. It can include assessing the vagina, cervix and vulva for any signs of a sexually transmitted infection (STI) or other conditions.

Cholesterol test: Complete cholesterol tests are performed to determine whether cholesterol levels are high and to estimate the risk of heart attacks and other forms of heart disease and diseases of the blood vessels. The risk cholesterol may have on a woman's health becomes more pronounced from age 45 onwards.

Osteoporosis screening: Osteoporosis is a health condition that weakens bones and makes them fragile and prone to fractures. Women are more susceptible to developing osteoporosis than men due to the hormone changes that occur during menopause directly affecting bone density. A bone density scan (DEXA scan) can be completed to compare the person's bone health to that of a healthy young adult.
The tests which are commonly conducted on men include the following:
Cholesterol test: As men age, their testosterone levels can drop, which can increase the risk of high cholesterol and heart attacks. The test most used to measure cholesterol levels is a lipoprotein analysis which includes total cholesterol level, LDL cholesterol level, HDL cholesterol level and triglycerides.

Testicular exam: A testicular exam can help detect any unusual changes in testicles – such as swelling, lumps or shrinking. A lump in the testes can be a sign of testicular cancer, which makes it important to have a thorough examination.

Abdominal Aortic Aneurysm (AAA) screening: AAA screenings are offered by the NHS for all men during the year they turn 65 as from this age onwards, the risk of getting AAA increases. It is a one-time screening completed with an ultrasound to check if there is a bulge or swelling in the aorta.
There are also many tests which are available to both men and women. These can include the following health checks:
Colon (colorectal) cancer test

Lung cancer screening

Depression

Diabetes

Hepatitis C

Vaccinations

STI screening

HIV test

Syphilis test
How Can You Arrange To Have A Health Check?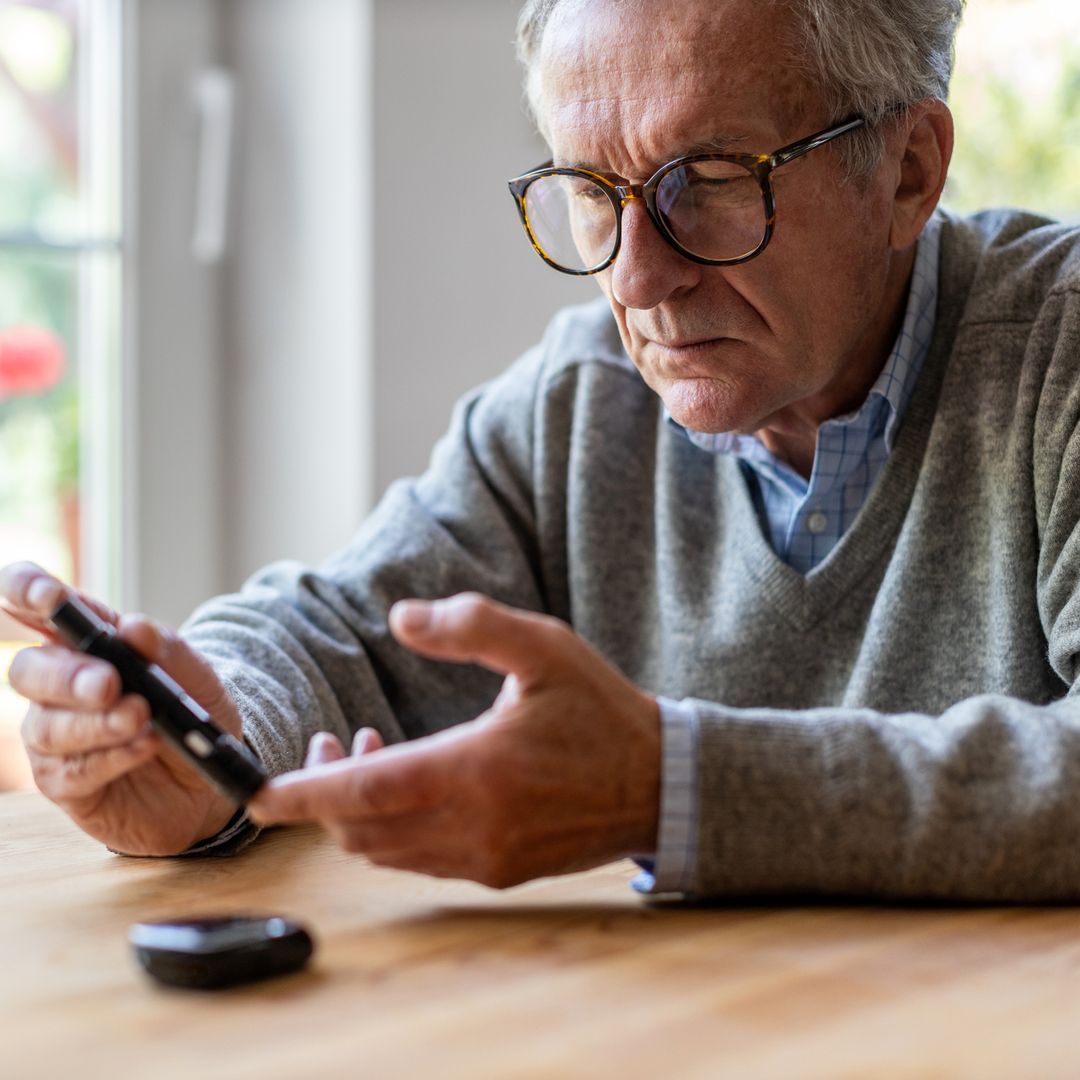 If you reside in the UK, there are many different ways to arrange a health check. Where to get a full medical health check will be down to your preference. The NHS offers health checks for adults aged 40 to 74 without a pre-existing condition. These national health checks are designed to spot early signs of dementia, heart disease, type 2 diabetes, kidney disease or strokes. The aim is to find ways to lower the risks of these conditions, which become a higher probability as we age. The World Health Organisation confirms that we are more likely to experience several health conditions at the same time in our older years.
The NHS checks are only for people who do not have any of the following pre-existing conditions:
Heart disease

Chronic kidney disease

Diabetes

High blood pressure (hypertension)

Atrial fibrillation

Transient ischaemic attack

Inherited high cholesterol (familial hypercholesterolemia)

Heart failure

Peripheral arterial disease

Stroke

Currently being prescribed statins to lower cholesterol
The NHS will contact adults within the appropriate age group and without a pre-existing condition via a letter. This will be sent either by your GP surgery or local council. You will be invited for a free NHS Health Check every five years. If you want to book an NHS Health Check, it may be possible to do it through your GP surgery.
Health assessments can also be booked through private health care providers, such as Bupa, Axa Health, and Bluecrest. They all offer different packages and the full medical check up price will vary. Some employers will offer to cover the cost of private health checks, so it may be worth discussing options with an HR representative if applicable.
You can book at any age and as frequently as you like through the private health check route. There are tailored health checkup packages to best suit your lifestyle and ambitions. Depending on how in-depth you would like the assessment, you may want one that reviews your lifestyle and be advised on ways to make lasting changes to benefit your future health. If you are concerned about a particular issue or the potential for something occurring due to family history, thorough health checks also offer consultations with a GP.
Health checks are traditionally carried out in a clinic. However, it is now possible to order an online health check and home test kits. This is an excellent option for those who do not live close to a clinic or feel more comfortable doing it from the comfort of their own home. The kits tend to include a questionnaire, a blood sampling kit, and a range of tests you will need to complete yourself. Naturally, you will need to take care when conducting the tasks to ensure they have been done correctly. Once you have completed the tests, you will need to send the kit back, and the clinic will assess based on the information you have provided.
Closing Thoughts
A health test will assess your physical and emotional wellbeing. Although it can be an anxious experience, especially if you have a particular concern, it is sensible to stay on top of your health and catch any issues as early as possible. A health MOT can be completed at any age, but the NHS will only offer a free service for those aged between 40 to 74 without a pre-existing condition.
Frequently Asked Questions (FAQs)
What tests should a woman have every year?
The type of medical tests women should have every year will vary slightly depending on age. For example, women in their 20s and 30s should have cervical screenings. Those between their 40s and 60s will likely have mammograms, colon cancer tests and skin checks. After age 65, bone density and hearing tests will become routine.
How often should you have a health check?
Options around how often a full health check should be conducted vary. Generally, it is recommended that those under 50 get a physical exam every three years. However, as we age, there can be more health issues, so those over 50 can get checked yearly.
What age do you get a health check?
You can get a private health check at any age, but there is a charge. The NHS offers a free health check service to those aged between 40 and 74 who have not had a stroke or do not have a pre-existing health condition.
How do you do a health check on yourself?
You can do some health checks on yourself to help identify an issue that may need support or treatment. For example, measuring visceral fat with a tape measure to keep an eye on waist size, breast or testicular exam, and keeping an eye on moles that may have changed size or shape.
What should I do before a health check?
There usually is no need to prepare anything for the NHS health check – however, it is worth asking if you need to do anything. Sometimes, you may be requested to fast in advance or bring in a urine sample, but this is not usually required unless you are having follow-up tests.
References
https://www.ncbi.nlm.nih.gov/pmc/articles/PMC5861933/
https://ijbnpa.biomedcentral.com/articles/10.1186/s12966-020-00995-8
https://bmccardiovascdisord.biomedcentral.com/articles/10.1186/s12872-020-01594-y
https://glycanage.com/how-it-works/
https://link.springer.com/article/10.1007/s40520-021-02037-0
https://www.frontiersin.org/articles/10.3389/fnagi.2021.694982/full
https://www.who.int/news-room/fact-sheets/detail/ageing-and-health#:~:text=Common%20conditions%20in%20older%20age,conditions%20at%20the%20same%20time
https://www.frontiersin.org/articles/10.3389/fnagi.2020.00198/full
https://www.nature.com/articles/s43587-021-00159-8
https://elifesciences.org/articles/73420
https://www.sciencedirect.com/science/article/pii/S2666337622000166
YouTube Video Link: https://youtu.be/YleWKe9kavM
Start or continue your GlycanAge journey
Don't be afraid to reach out to us and ask questions, provide commentary or suggest topics.
Check our latest prices & plans